The Children's Museum of the Treasure Coast is pleased to share some exciting events for the community to enjoy this January.
On Saturday, January 14, 2023 at 2:00 PM, the Museum will host "Meet the Author Storytime" with author Heather Gale. Ms. Gale will be reading from her books HO'ONANI: HULA WARRIOR and I BELONG: CAN I PLAY? The event is free with paid museum admission.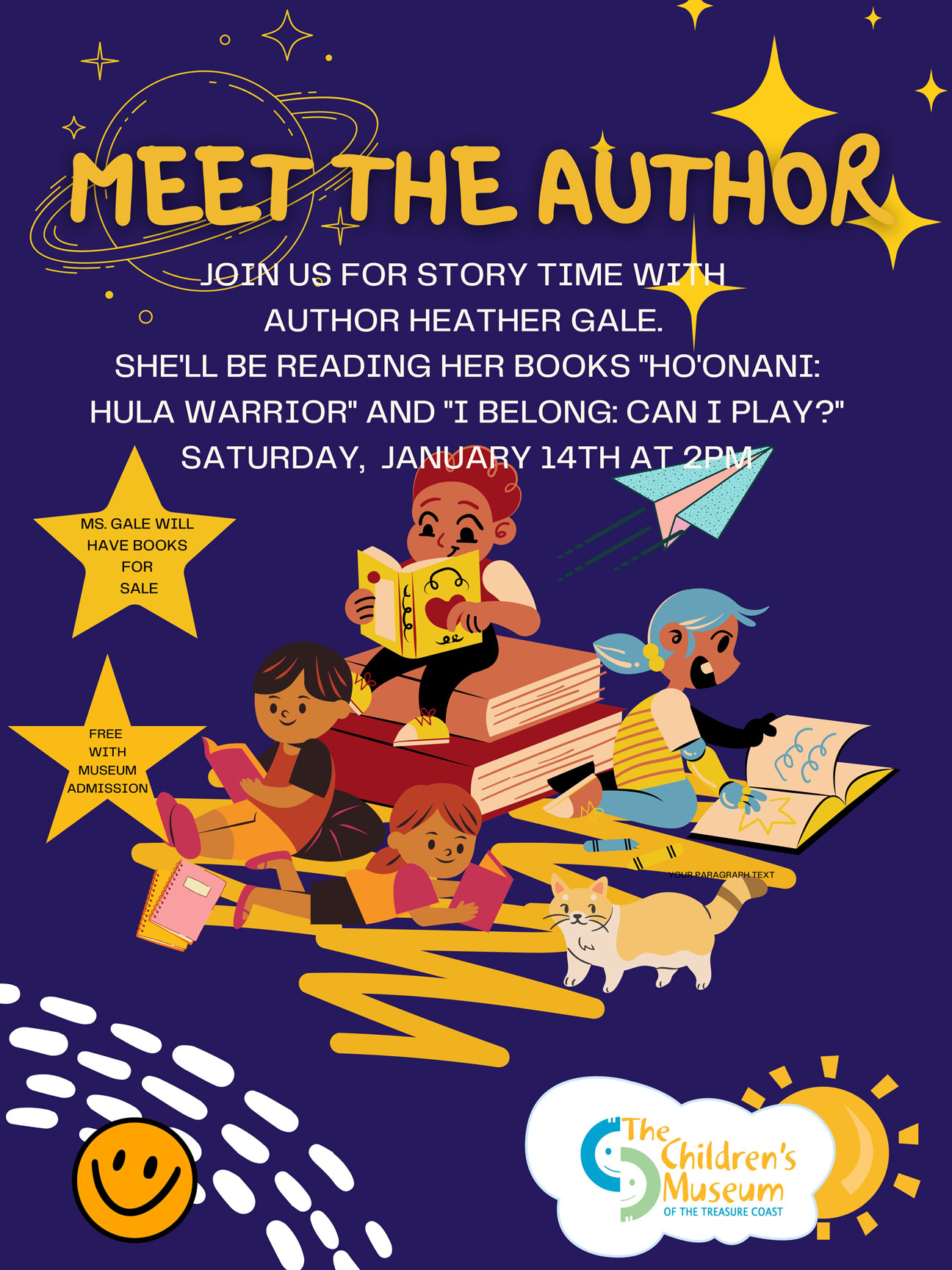 ---
The Museum is thrilled to announce that it has partnered with Ecto Force Slime Lab! Children ages 6 to 12 can come to the Museum on Friday, January 20th, from 6:00 PM to 8:00 PM to play in the slime lab! The cost is $20 per child, which includes snacks. Space is limited to the first 30 children and registration is required. To reserve your child's spot, scan the QR code in the image below or visit secure.paperlesstrans.com/CMTCEctoForceSlimeLab. Please note that this is a special event and Museum exhibits will not be open during this time.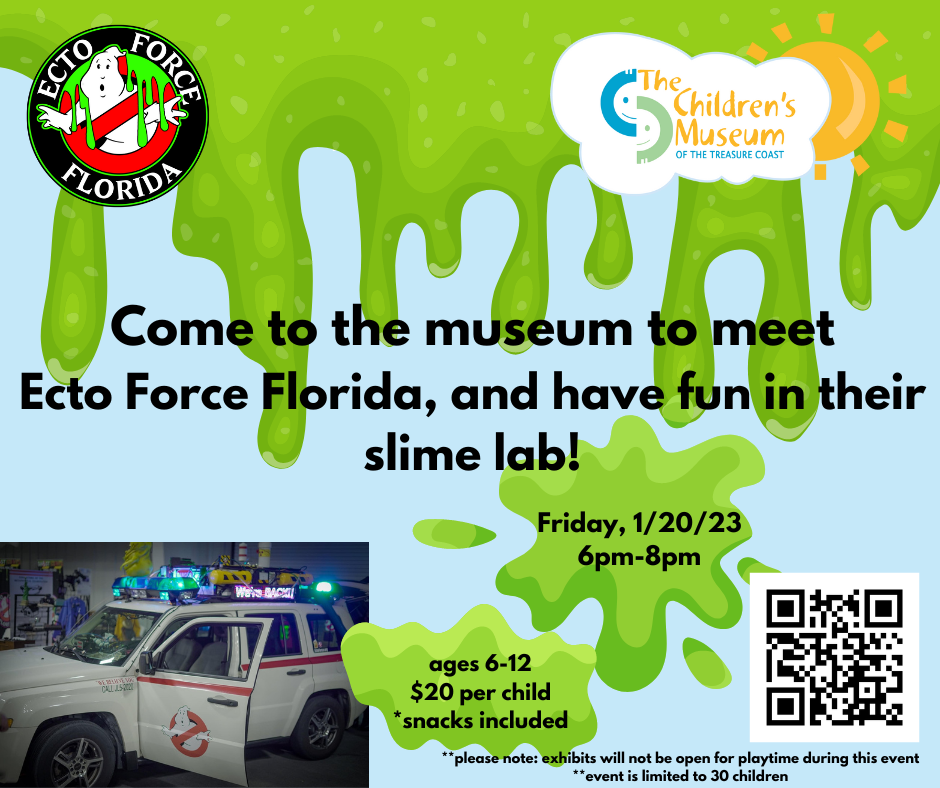 ---
"Sensory Friendly Day" will continue monthly in 2023. Sensory Friendly Day, typically held the 2nd Sunday of the month from 10:00 AM to 11:30 AM, is an exclusive, family-fun day where children with Autism Spectrum Disorder or Sensory Processing Disorder can enjoy an interactive experience at the Museum in a relaxing and comfortable environment specifically set with their needs in mind. Registration is not required. Admission is just $1 and capacity is set 75 guests. If capacity is met, entry will be closed until it falls below the max threshold. Please refer to the image below for dates through April 2023.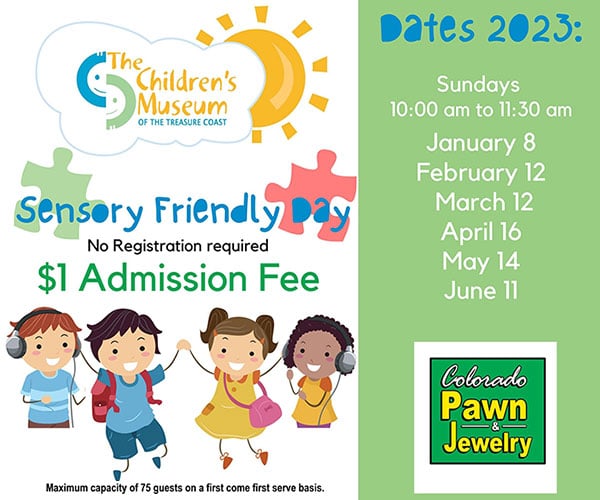 ---
In addition to the above, guests of the Museum can continue to enjoy the below recurring events:
Wacky Wednesday Workshops: 11:00 AM to 12:00 PM - enjoy a new, themed workshop every week. Free with paid general admission.


Toddler Story Time: Tuesdays ,11:00 AM to 11:30 AM - settle down for a cute little story read by one of the museum staff. Free with paid general admission.
The Children's Museum of the Treasure Coast is located at 1707 NE Indian River Drive, Jensen Beach, 34957. It is open Tuesday - Saturday from 10:00 AM to 4:00 PM and Sunday from 12:00 PM to 4:00 PM.
For more information about The Children's Museum, museum events, or how you can support the museum or become a member, please call 772-225-7575, visit www.childrensmuseumtc.org, or email info@childrensmuesumtc.org. Stay up to date on museum happenings by following them on Facebook and Instagram.