Meet Bandit - Our Macaroni Bunny of the Week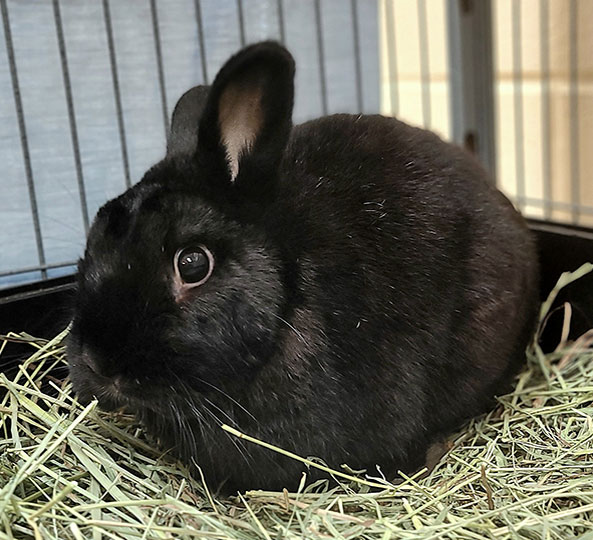 Bandit is a petite, 2-year-old rabbit who arrived at our shelter after his owner sadly passed away. This adorably round ball of fluff is super sweet and will take treats right out of your hand! Bandit would love to find a home where he can hop around and receive daily attention and exercise.
Meet Rhea - Our Macaroni Kitty of the Week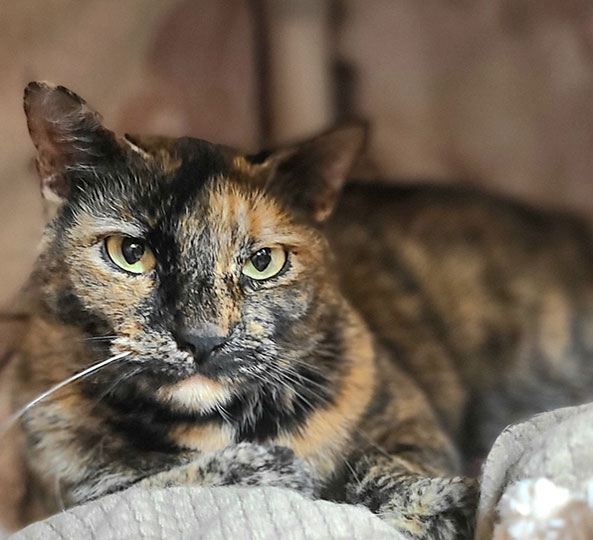 Rhea is a gorgeous, 6-year-old feline with memorizing bright yellow eyes. She takes a while to warm up to new people, but once she does, she turns into a complete chatterbox! Rhea got along great with the other cats in her previous home and loved to sunbathe on the screened in porch. This timid but loving girl gets frequently overlooked due to her initial shyness. Rhea is looking for an owner who can be patient with her and allow her to flourish into the playful and loving kitten that we all know is inside.
******************************************************
These pets and many more are available for adoption through the Humane Society of the Treasure Coast. Locations to adopt are the HSTC Main Shelter at 4100 SW Leighton Farm Avenue in Palm City; the HSTC Thrift Store Central at 2585 SE Federal Highway in Stuart; and the HSTC Thrift Store North at 1099 NW 21st Street in Stuart. Normal adoption hours are Monday through Saturday 10:00 AM to 5:00 PM and Sunday 10:00 AM to 4:00 PM.
For more information, please call 772-223-8822 or go to: www.hstc1.org to see all of our animals available for adoption.
The adoption fee is waived for any senior pet 7 years and older.
Tell your friends that the guest room is taken—foster a pet; save a life. Help us help more pets by caring for those in need in your own home. Contact Nicole Hasler, nhasler@hstc1.org, 772-223-8822, to apply.
Please consider adopting the wonderful animals available at the HSTC. You may just find the love of your life!