Meet Hope - Our Macaroni Bunny of the Week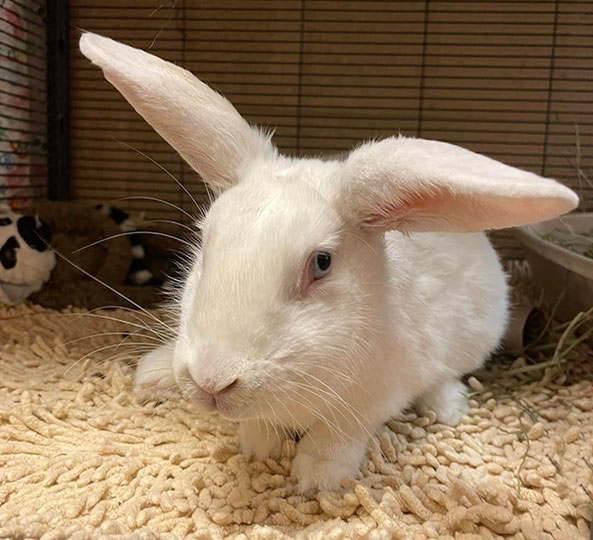 Hope is a sweet, calm, and loving bunny who had a rough start at life. She has a neurological condition and a splay leg, which causes her to wobble a bit, but that just makes her all the more special. It was observed in her foster home that she gets along great with other respectful dogs, cats, and children. Hope loves enrichment toys, head rubs, and long naps on the sofa!
Hope needs a special home with an experienced owner. Please give our shelter a call to learn more and to set up an appointment to meet Hope in her current foster home.
Meet Cranberry - Our Macaroni Kitty of the Week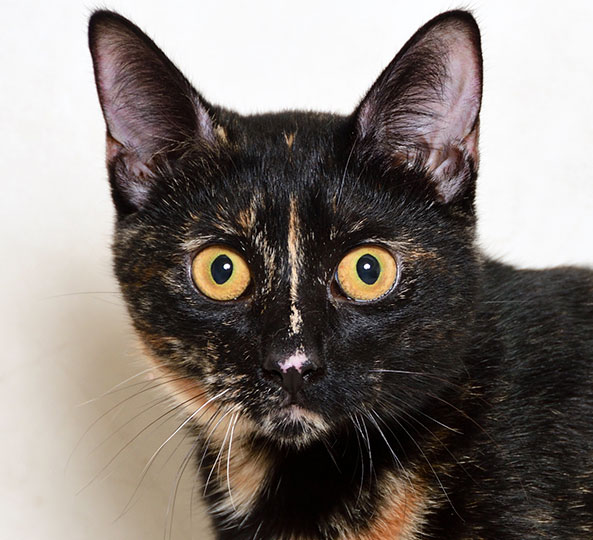 Cranberry has been part of the HSTC family since 2019 - her entire life. As a small kitten, we noticed that Cranberry was having seizure-like episodes. It was quickly discovered that she had a hypersensitivity condition called Feline Hyperesthesia Syndrome. This has been well-managed with oral medication, which she takes every 12 hours. Cranberry is used to getting her medications and takes them quite well. It's just part of her daily routine! Cranberry is the perfect cat – intelligent and bold, loving and snuggly, playful and silly. It's extremely sad that she hasn't found her forever home due to her condition. She is an incredible cat that loves watching birds and squirrels from the window in her foster home, chasing lizards on the porch, and will even engaging in cat games and videos on her foster mom's cell phone.
******************************************************
These pets and many more are available for adoption through the Humane Society of the Treasure Coast. Locations to adopt are the HSTC Main Shelter at 4100 SW Leighton Farm Avenue in Palm City; the HSTC Thrift Store Central at 2585 SE Federal Highway in Stuart; and the HSTC Thrift Store North at 1099 NW 21st Street in Stuart. Normal adoption hours are Monday through Saturday 10:00 AM to 5:00 PM and Sunday 10:00 AM to 4:00 PM.
For more information, please call 772-223-8822 or go to: www.hstc1.org to see all of our animals available for adoption.
The adoption fee is waived for any senior pet 7 years and older.
Tell your friends that the guest room is taken—foster a pet; save a life. Help us help more pets by caring for those in need in your own home. Contact Nicole Hasler, nhasler@hstc1.org, 772-223-8822, to apply.
Please consider adopting the wonderful animals available at the HSTC. You may just find the love of your life!