Meet Chula - Our Macaroni Dog of the Week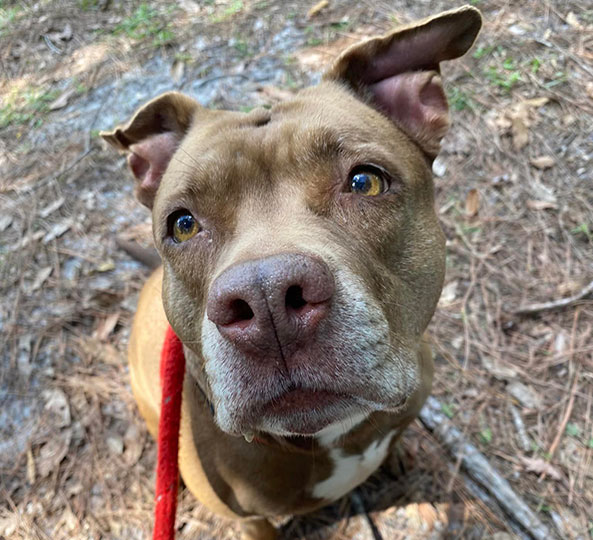 Chula is an 8-year-old, female who arrived at HSTC in August. She is a sweet and laid-back girl who plays gently and loves treats. She hasn't had much experience with cats or dogs but might be willing to share a home with a furry friend. Chula would be the perfect dog for someone who is looking for a calm and easy going companion.
Meet Gowdie - Our Macaroni Kitty of the Week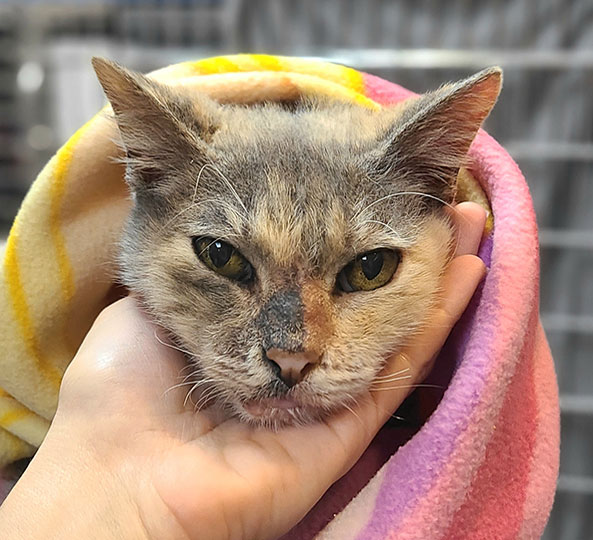 Gowdie is 7 years old and was found outside, alone and abandoned in the middle of Hurricane Ian. She was soaking wet, covered in fleas, underweight and severely dehydrated. Luckily, a good Samaritan found her and brought her to HSTC. After some medical care and TLC, we are thrilled to announce that Gowdie is now happy, healthy, and waiting for her forever family to come take her home.
******************************************************
These pets and many more are available for adoption through the Humane Society of the Treasure Coast. Locations to adopt are the HSTC Main Shelter at 4100 SW Leighton Farm Avenue in Palm City; the HSTC Thrift Store Central at 2585 SE Federal Highway in Stuart; and the HSTC Thrift Store North at 1099 NW 21st Street in Stuart. Normal adoption hours are Monday through Saturday 10:00 AM to 5:00 PM and Sunday 10:00 AM to 4:00 PM.
For more information, please call 772-223-8822 or go to: www.hstc1.org to see all of our animals available for adoption.
The adoption fee is waived for any senior pet 7 years and older.
Tell your friends that the guest room is taken—foster a pet; save a life. Help us help more pets by caring for those in need in your own home. Contact Nicole Hasler, nhasler@hstc1.org, 772-223-8822, to apply.
Please consider adopting the wonderful animals available at the HSTC. You may just find the love of your life!