Meet Shiva - Our Macaroni Dog of the Week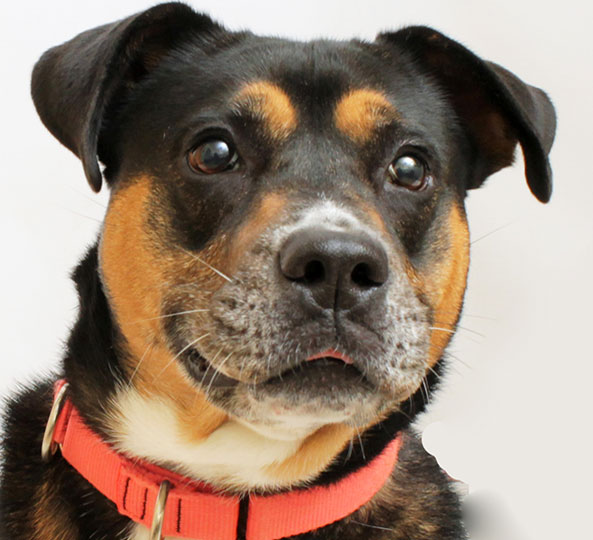 Shiva has been in our care since February and she is ready to find her new home. Shiva is often described by her admirers as a "fluffy wiggle-butt". She is very affectionate and enjoys a good cuddle session. Shiva loves her food – a bit too much sometimes – and would prefer a home without younger children. She also needs to be the only fur-kid in her new home ; she does not like to share her space with any four legged friends. Shiva is very tidy in her kennel (she may already be housetrained!) and has god leash manners. She is a little over 5 years old and appears to be a Rottweiler mix.

Meet Sam - Our Macaroni Kitty of the Week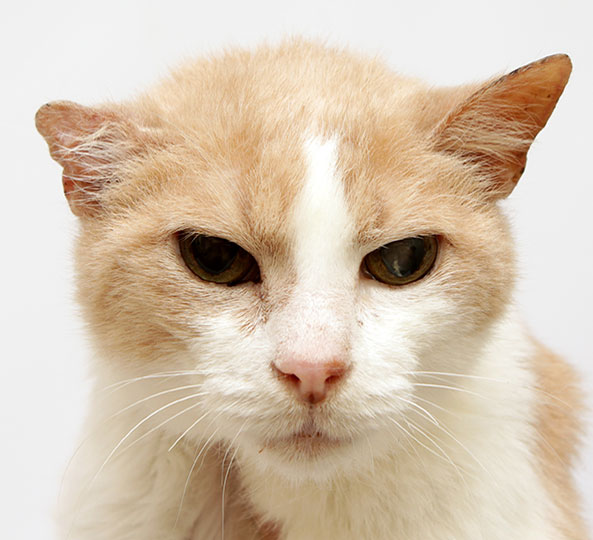 At 15 years old, Sam is one of our oldest kitties available for adoption. Once upon a time he was a TNVR (trap-neuter-vaccinate-return) cat whose caregiver was able to bring inside; he is now willing to be a pampered house cat but can be a bit picky about his feline friends. Sam is very sweet with a big personality. He prefers his cat food with gravy and adores chin scratches.
Sam is a special needs kitty as well – he is diabetic and prone to UTIs. Looking at him, you'll see that one ear has a hematoma – it looks a bit crumpled. This isn't causing him any discomfort at this time but it does get a bit gunky so the medical team flushes it frequently. Sam's adoption fee has been sponsored by Home Team Lending! Please give us a call at 772-223-8822 to schedule an appointment to meet with Sam and the rest of his adoptable friends..


COVID-19 Reopening Phase II: HSTC has returned to normal hours of operation: Monday through Saturday 10 AM to 5 PM and 10 AM to 4 PM on Sundays. Shelter remains closed to foot traffic and visits remain by appointment only. Please call 772-223-8822 to schedule you appointment today! All available pets can be viewed online at hstc1.org.
******************************************************
The Humane Society of the Treasure Coast (HSTC), 4100 SW Leighton Farm Avenue, Palm City, has these and other animals available for adoption Monday through Saturday 10:00 AM to 5:00 PM; Wednesday 10:00 AM to 7:00 PM, and Sunday 10:00 AM to 4:00 PM.
For more information, please call 772-223-8822 ext. 3242 or go to: www.hstc1.org to see all of our animals available for adoption.
The adoption fee is waived for any senior pet 7 years and older.
Tell your friends that the guest room is taken—foster a pet; save a life. Help us help more pets by caring for those in need in your own home. Contact Emily Recco, erecco@hstc1.org, 772-223-8822, to apply.
Please consider adopting the wonderful animals available at the HSTC. You may just find the love of your life!