For the Love of Bacon!
That's right, it's time for the Annual Treasure Coast Bacon Fest
Follow your nose to Riverside Park in Vero Beach, November, 21st and 22nd, 2020 for some amazing Bacon dishes and tasty libations.
The Treasure Coast Bacon Fest boasts free admission, free parking, and will showcase many delicious Bacon dishes and recipes.
This bacon-infused family-friendly event has a kid's fun zone, plenty of vendors and exhibits to shop and explore, live entertainment and tons of mouthwatering bacon recipes, amazing bacon cocktails as well as delicious deep-fried bacon and bacon desserts.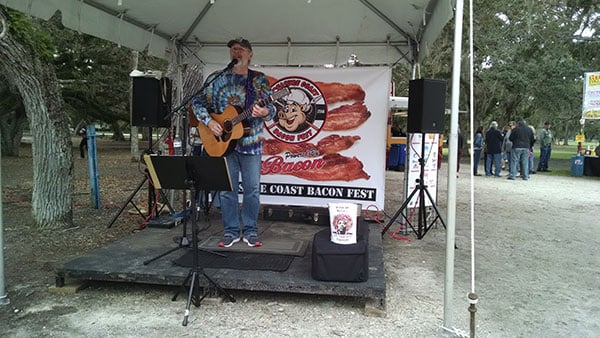 The Treasure Coast Bacon Fest takes the Coronavirus very seriously and is taking several precautions to help protect our patrons as well as our vendors and staff. Sanitizing stations will be provided and placed throughout the park for the use of our guests.
Customers are required to observe social distancing guidelines and wait 6 feet behind each other near vendor booths. Individual vendor booths and exhibits will be spaced at a distance greater than 10 feet from one another.
Seating and dining areas will be spread out under the oak trees to promote public safety and social distancing measures as well as help to provide shade for the comfort of our guests.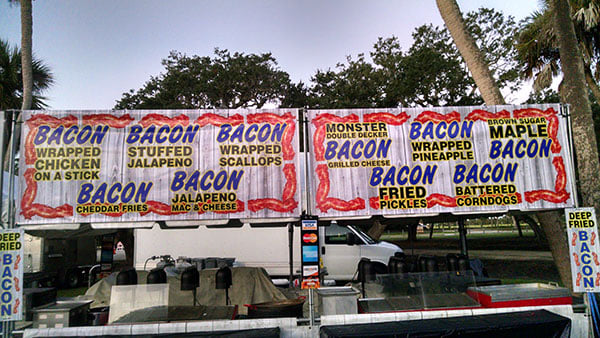 The Treasure Coast Bacon Fest takes place Saturday, November 21st from 10:00 AM to 5:30 PM and Sunday, November 22nd from 10:00 AM to 4:00 PM and is held under the oaks in Riverside Park located at 3258 Riverside Park Drive, Vero Beach, FL 32963
For more information, please visit: www.treasurecoastbaconfest.com or contact POTTC Events at (561) 792-9260.