In just two weeks, beloved community event, the Stuart Air Show, returns to the skies with a historic line up. Sidelined last year, the event is back to highlight performances from more elite military fighter jets than ever before.
Not all the action will take place exclusively in the air. The event will debut a freestyle motocross performance in which a rider jumps over a moving air plane. Also just announced, experience a BMX show, featuring X Games Bronze Medalist, Brian Fox. Static aircraft on display will include a replica cockpit of the F-18 Hornet that will be featured in the upcoming film Top Gun: Maverick, featuring Tom Cruise.
"This will be a Veterans Day weekend that aviation enthusiasts and anyone eager to experience a safe and exciting patriotic event outdoors, will not soon forget," says Amy Bottegal, president of the Stuart Air Show.
This year the Stuart Air Show will be assembling aerial military performers generally so in-demand they've not appeared together in North America in nearly a decade. The organization has put in place comprehensive safety and sanitization protocols, volunteer guidelines, and event layout to follow CDC and local guidelines. The show will also be honoring the memory of Dr. Joseph Masessa, the pilot set to perform last year, who tragically passed away when his plane crashed at Witham Field hours before the show was set to start.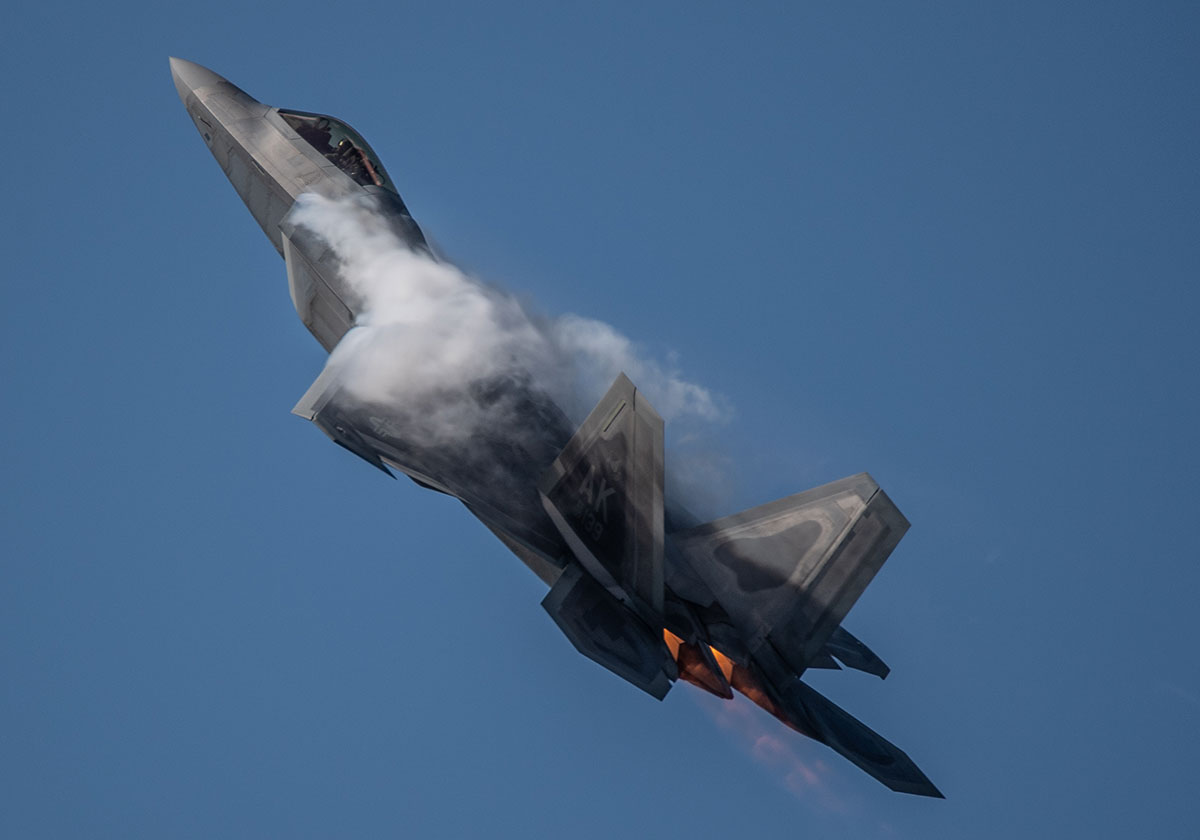 "The Masessa family looks forward to being able to memorialize him at this special event eventually," says Jeff Masessa, his brother. "Stuart will always be home to Joe; it's his final resting place."
A dermatologist with offices around the state, including Martin and St. Lucie counties, Masessa cherished the chance to appear in the Stuart Air Show and harbored a profound appreciation for America and the military. The exterior of his aircraft bore the names of more than 1,600 soldiers missing or captured during the Vietnam War. The Stuart Air Show is also paying homage to Masessa through its logo, which was redesigned to include his 1968 Grumman OV-1 Mohawk.
"It's been a deeply emotional journey bringing the air show to its 30th anniversary celebration," says Bottegal. "Of all the difficulties-flooding so bad it forced cancellation of both days, funding challenges, scheduling issues, finally the COVID crisis-nothing comes close to affecting our air-show family as profoundly as losing Joe."
As the scope of the COVID-19 pandemic emerged, air-show leadership consulted closely with other event organizers. Incorporating multiple safety measures that are outlined at stuartairshow.com/safety, the Stuart Air Show team met with health professionals from the Martin County Health Department and other health-industry experts to establish a protocol. The result is a safety plan on par with the "Disney standard," says Bottegal. And the massive 27-acre outdoor event space makes social-distancing a natural.
"Our attendees always show up feeling confident that they'll see amazing aerial and static aviation displays," says Bottegal. "But we wanted to take the steps for them to feel even greater confidence in their ability to stay safe and healthy during the event."
Delivering on that expectation for "amazing aerial" display is a certainty this year. Due to the postponement of numerous air shows around the nation, the event, traditionally among the latest on the air show circuit's calendar, is reaping the rewards of going last.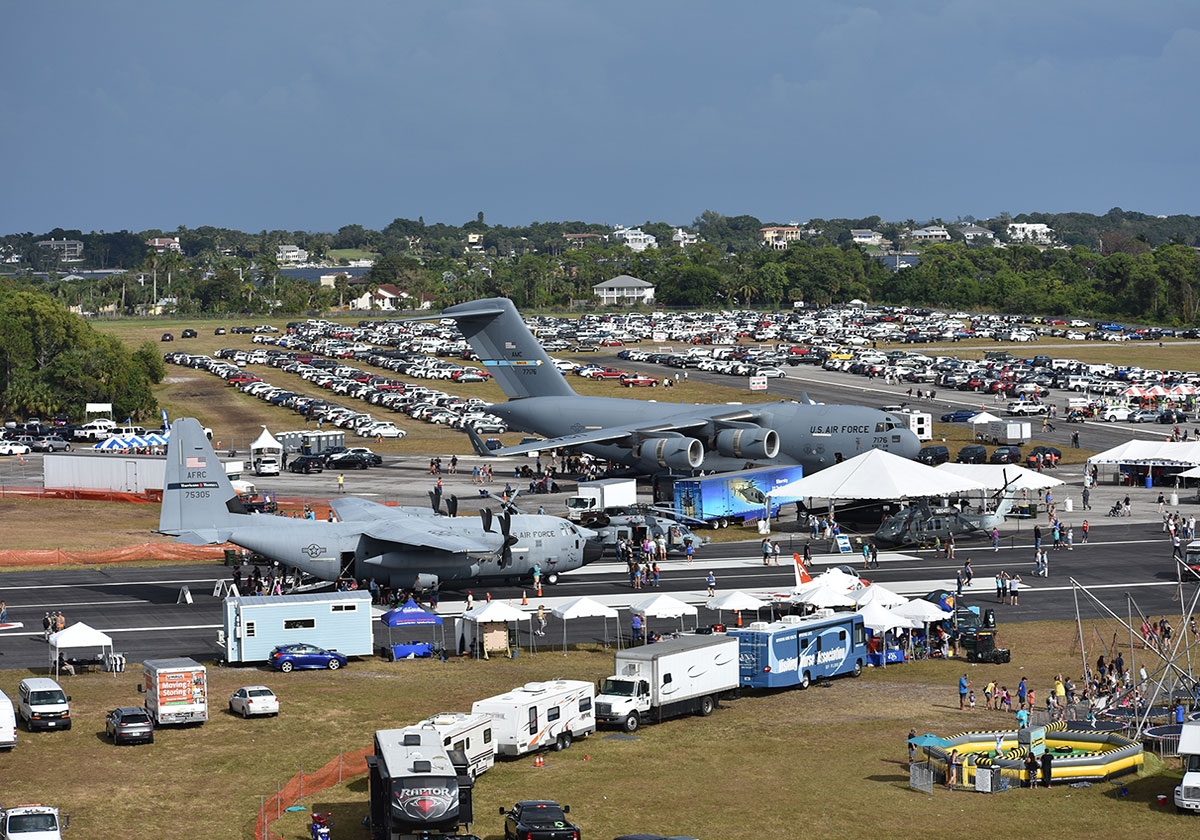 In addition to the U.S. Air Force Heritage Flight and USASOC Black Daggers Parachute Team, the featured fighter jets include A10 "Thunderbolt II" Demo Team, F16 "Viper" Demo Team, F22 "Raptor" Demo Team, and F35 "Lightning II" Demo Team. The full performer list can be found at stuartairshow.com/performers.
Attendees have the opportunity to book rides in two helicopters, a Bell UH-1 Iroquois (Nicknamed Huey), which first saw combat during the Vietnam War and is still in service, as well as a classic Bell 47 Helicopter, which for fans of the show M*A*S*H, will be like taking a ride in the medical helicopter seen in the show. More information: stuartairshow.com/rides-for-sale.
Static displays of aircraft include:
U.S. Air Force C-130 "Hurricane Hunters"
U.S. Airforce T6 Texans
DreamBig (F18 Top Gun "Maverick" exhibit)
DASH STEM Trailer
Grumman TBM Avenger & C47 "Tico Belle" (Valiant Air Command)
Bell 47 MASH Helicopter
DC3 (Mission Flight International)
Cessna 02 Skymaster
Stuart Airshow is located at Witham Field, 1895 Flying Fortress Lane, Stuart 34996. Event information and tickets are available on our website at stuartairshow.com/tickets or by calling 877-588-9463. Patrons are encouraged to purchase tickets online ahead of time to make access to the air field quick and easy. Special pricing for veterans/military and their spouses. Children under age 5 free. As a part of our COVID-19 safety initiatives, the entire show will be cash-less. Learn more about these initiates at stuartairshow.com/safety.
About the Stuart Air Show
The award-winning Audi Stuart Air Show is a 501(c)(3) nonprofit organization that promotes a safe, family entertainment event, highlights aviation, and provides financial support to its benefiting non-profit organizations including: United Way of Martin County, as well as many other deserving community organizations and charities. Annual scholarships are also awarded to local high schools.