Mad Science of Palm Beach is turning 10 in 2020 and they can't wait to celebrate with you! They're kicking off the celebration with exciting new party themes including their Super Sticky Slime Party plus for mini-scientists their Preschool S.T.E.M. Party.
It's time to get sticky with a Super Sticky Slime Party geared toward children turning 6 to 12. Mad Science has been making slime for over 20 years; now your birthday child and their guests will learn from their science experts. Each child is sure to find this party "so satisfying" when they join the Mad Scientist in learning all about polymers and make three specialized and different types of slime to take home!
If slime is not your thing, no worries… their all-time-favorite parties featuring dry ice, hands-on experiments and so much more is the perfect fit. The birthday child and their guests have a chance to learn the difference between science and magic, play with polymers and forces, and tap into their inner scientists.
They even have an introduction to Science fun with their Preschool S.T.E.M. Party for children turning 4 and 5. This version of their party will keep the children entertained and learning. They will explore rainbows, play with polymers and even make their own Mad Science Putty to take home.
All parties can be individualized using add-ons like cotton candy, rocket launches, hovercraft rides, and Van de Graaff generators or by adding their Goody Bags. Parties can be held at their marvelous Mad Science Lab, at your home, clubhouse or any location of choice (travel fees may apply).
As a special treat they are offering a $20 discount to anyone also turning 10 in 2020. All you need to do is mention the discount when booking. For more information call 561-747-3033 or visit Mad Science of Palm Beach.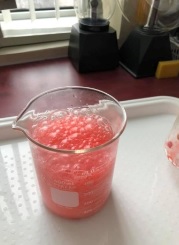 FIZZING LOVE POTION EXPERIMENT
What you need:
Vinegar
Baking soda
Red food coloring
Tray or pan (to avoid a mess!)
Two glasses or beakers
Valentine's Day Cinnamon Hearts
What you do:
Step 1: Add 1 tablespoon of baking soda to your tall glass.
Step 2: In the second glass, add 12 tablespoons of vinegar, cinnamon hearts and a few drops of red food coloring.
Step 3: Add the colored vinegar to the baking soda glass and watch the fizzing begin!
What's happening?
You've created a chemical reaction! The baking soda is a base and the vinegar is an acid. When mixed together, this reaction produces carbon dioxide gas. This gas creates the bubbles that you see fizzing out of the potion. The red food coloring and candy hearts make the bubbles easier to see and act as a lovely addition to this experiment!
Mad Science of Palm Beach is located at 401 Maplewood Drive, Unit 2 in Jupiter, Florida 561-747-3033.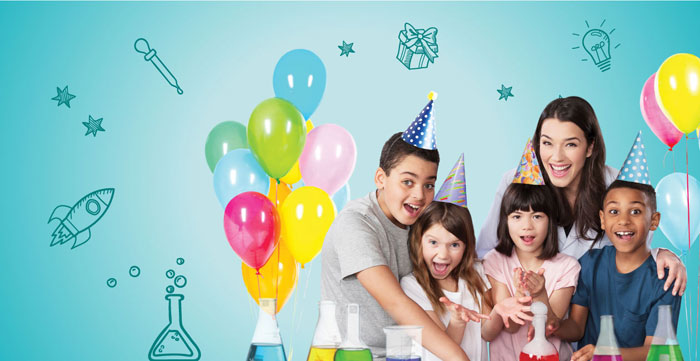 Mad Science is a proud sponsor of Macaroni Kid Stuart.