Find the perfect summer camp for your kiddos. We continuously enter camps in the guide so please check back often.
Thank you to the sponsors of our 2021 Summer Camp & Activities Guide! Camp listings by category follow the Sponsored Guide Listing.
CLICK HERE to get your camp listed in our guide!
PLATINUM CAMP GUIDE SPONSORS
360 Gymnastics Camp 360 - Jump, swing, flip and slide into Summer 2021 at Camp 360! WINNER of Macaroni Kid Stuart's Gold Daisy Award for Best Summer Camp and Best Gymnastics Program! What's great about Camp 360 . . . Unlike most camps, Camp 360 allows drop ins with no notice. The registration fee gives you access to the camp the entire summer PLUS all of our holiday camps throughout the 2021-2022 school year! Full and extended day camp hours available and you can pick your days and times most convenient to you and your child's schedule. Our fully air-conditioned facility offers trampoline, tumble track, rope swing; loose foam pit; indoor sports; in house field trips, including swimming at Fish Tails Swim School every week; art & crafts; awesome gymnastics and more!
The First Tee of the Treasure Coach at Crane Watch Club - The First Tee of The Treasure Coast at Crane Watch Club presents its annual Jr. Golf summer camp. The First Tee strives to teach children how to play the game of golf, learn the rules, and the proper etiquette of the game. This will be done with the base of 9 core values that not only are required for the game of golf but also mold a person in how to handle themselves outside the game of golf. This camp will include golf instruction, golf games, on course experience, life skills experience, and an end of the summer tournament.
Boundless Gymnastics Boundless Summer Camp - At Boundless Summer Camp kids will enjoy gymnastics, arts and crafts, Ninja, field trips, circus classes, games, obstacle courses, outdoor playground, dance, and more!
In our nation's time of need, Boundless will continue to provide the "Community Outreach Camp. This camp, created last summer, is designed specifically to help first responders and those in need of last minute changes. Restrictions apply, contact us for full details.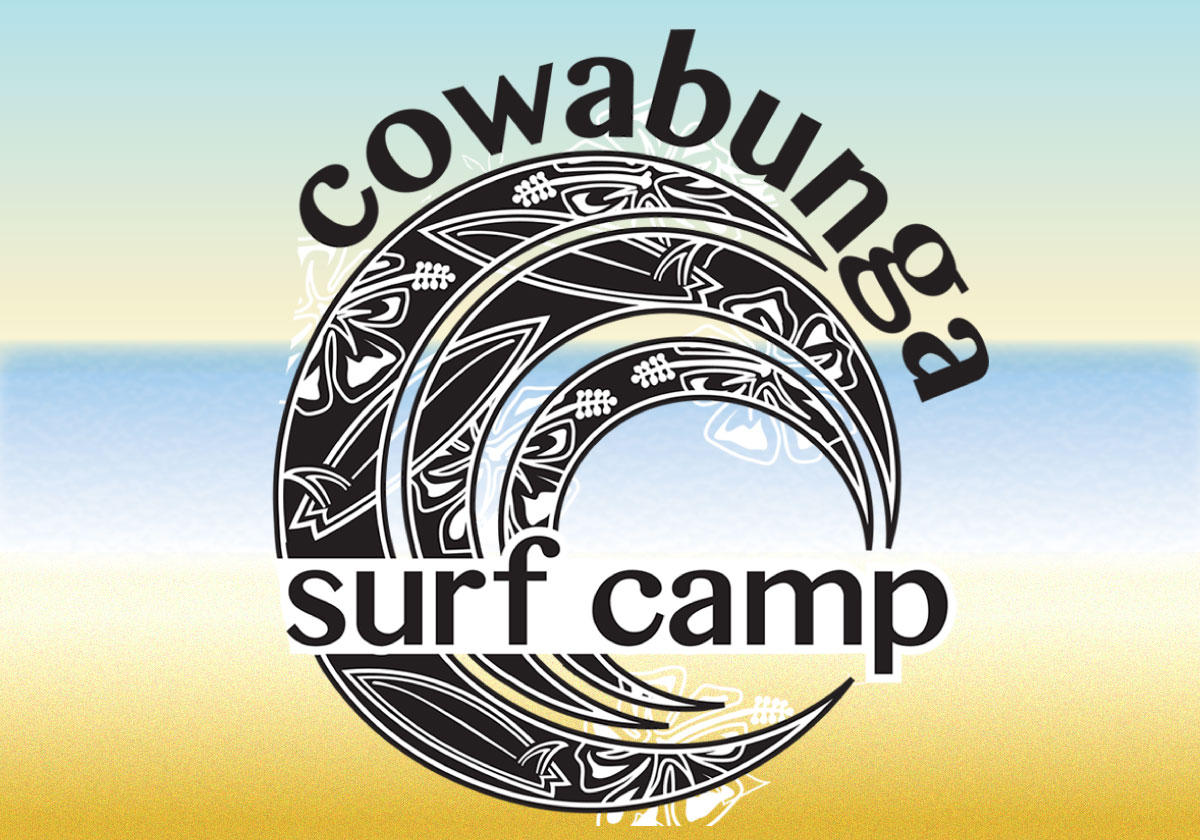 Cowabunga Surf and Watersports Camp - At Cowabunga Surf and Watersports Camp, every camper is a Rock Star! Small, supervised groups rotate throughout the day surfing, skim boarding, body boarding, and paddle boarding as they are instructed in water sports and water safety skills by our screened and trained, kid-loving staff. Surf competitions, pizza parties, and beach games add to the fun!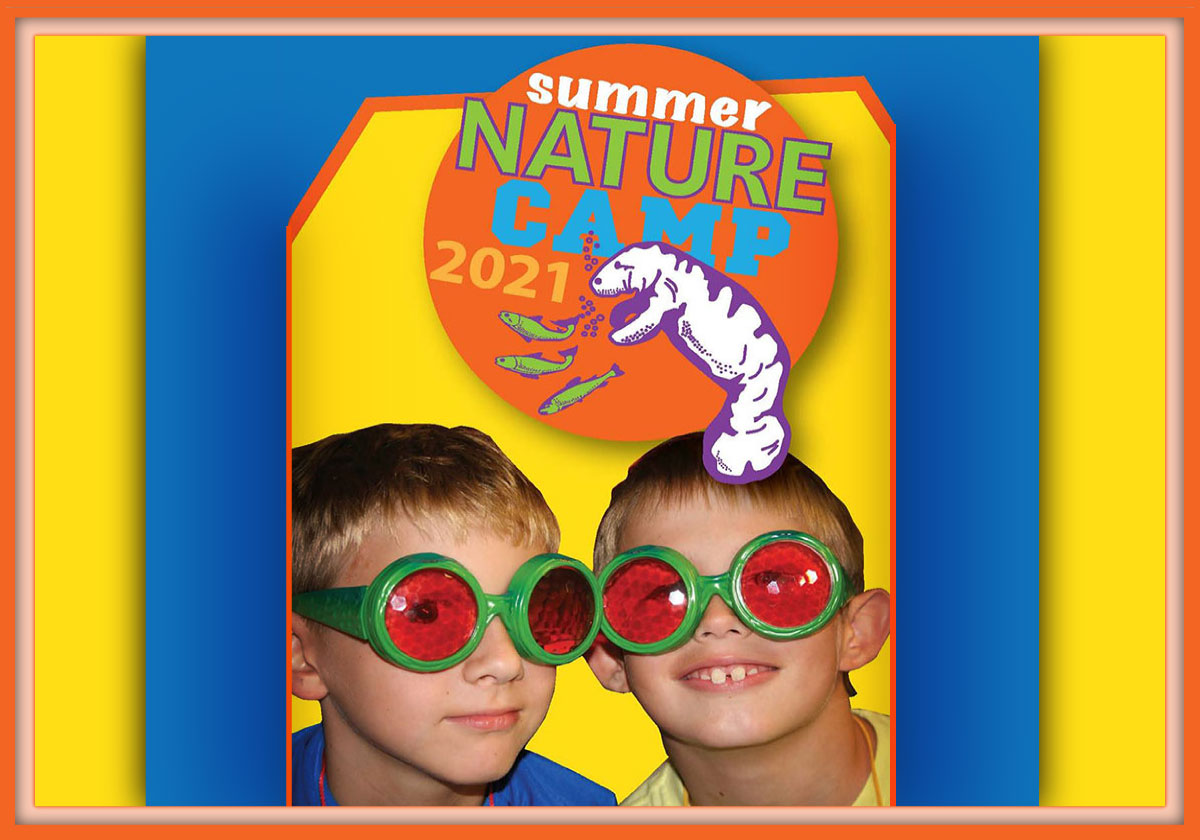 Hobe Sound Nature Center Summer Nature Camp at the Hobe Sound Civic Center - The Hobe Sound Nature Center is pleased to offer their Summer Nature Camp for nature loving kids this summer. The Summer Nature camp for ages 6-12 is designed to educate your child with the natural world around them. Campers will experience live native wildlife presentations, nature crafts, games, and more in this one week program
Junior Lifeguard Summer Camp - Marine First Responders provides safety training and education to children in the community with the Junior Lifeguard Summer Camp programs.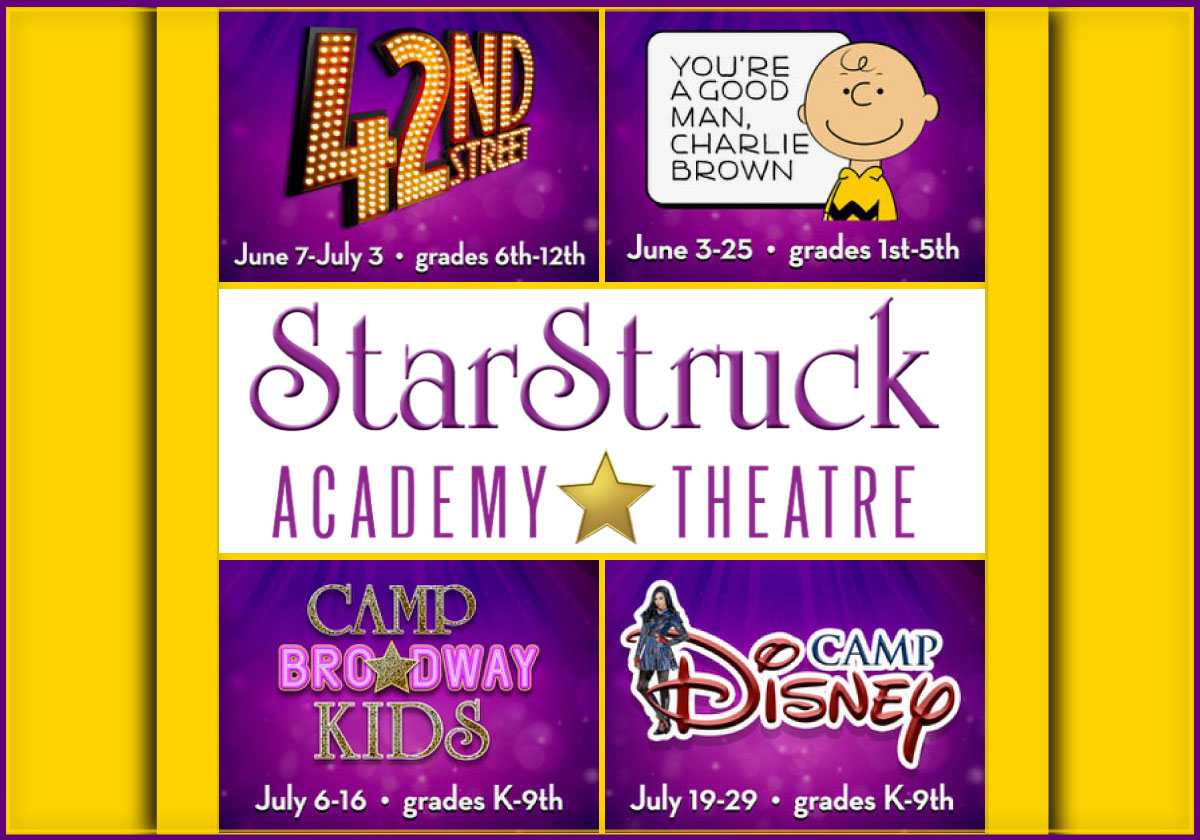 StarStruck Summer Programs - StarStruck creates memories of a lifetime for children of all ages! From full day programs to award-winning theatrical productions, your child can train with the best. Our incredible teachers, directors and choreographers excite and influence young creative minds in an environment that is safe, educational and fun! Students' days include, but are not limited to, how to audition, acting, improvisation, dance technique, choreography, vocal technique and everything related to enhancing stage presence and performance skills. Students experience first-hand the collaborative nature of a theatrical environment as they discover and acquire life lessons regarding teamwork, perseverance, respect and collaboration.
SILVER CAMP GUIDE SPONSORS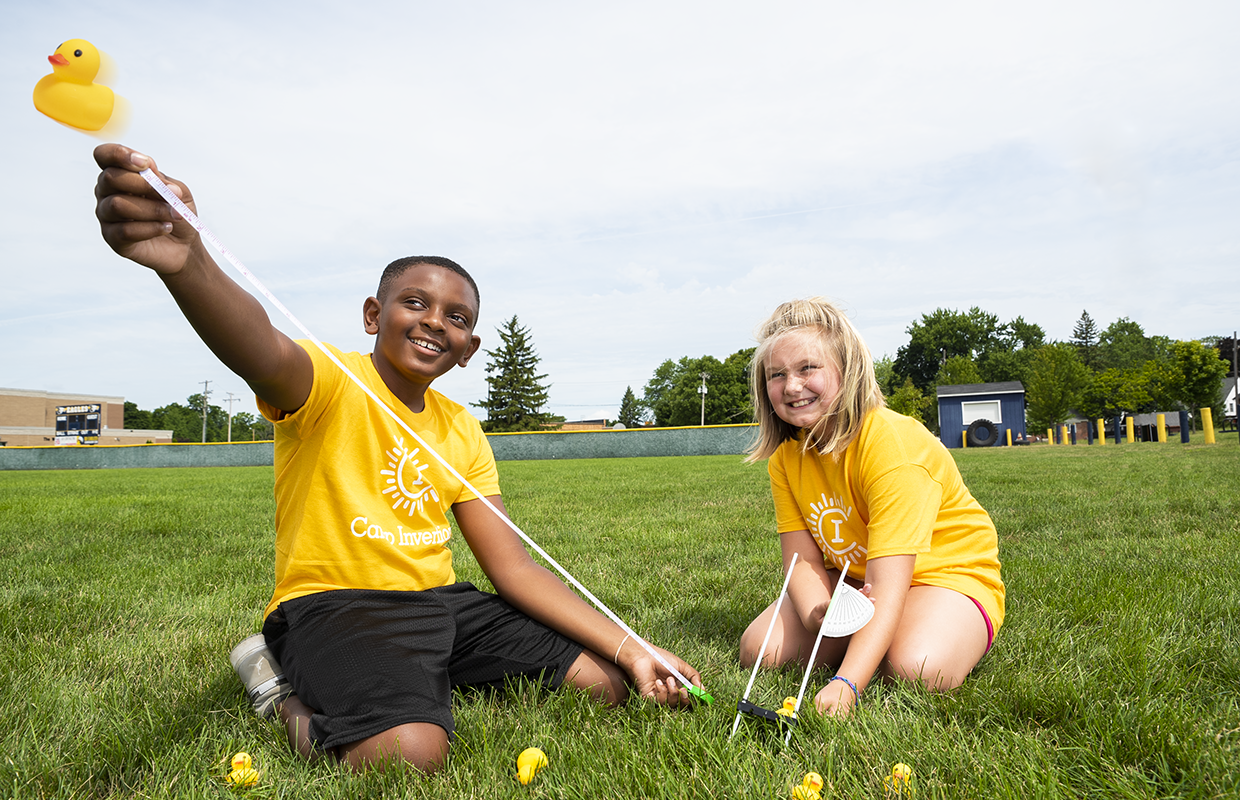 Camp Invention - For over 30 years, the National Inventors Hall of Fame® (NIHF) has inspired millions of children through its flagship summer program, Camp Invention®. Available in both at-home and in-person formats, the weeklong program is led by certified educators and teaches children in grades K-6 how to cultivate the mindset of an innovator.
Each year, our education team works together with NIHF Inductees to create a brand-new STEM curriculum for students to enjoy that embraces hands-on learning. In our 2021 program, Recharge, campers will build confidence and work together to take on four exciting challenges, constructing their own inventions to solve real-world problems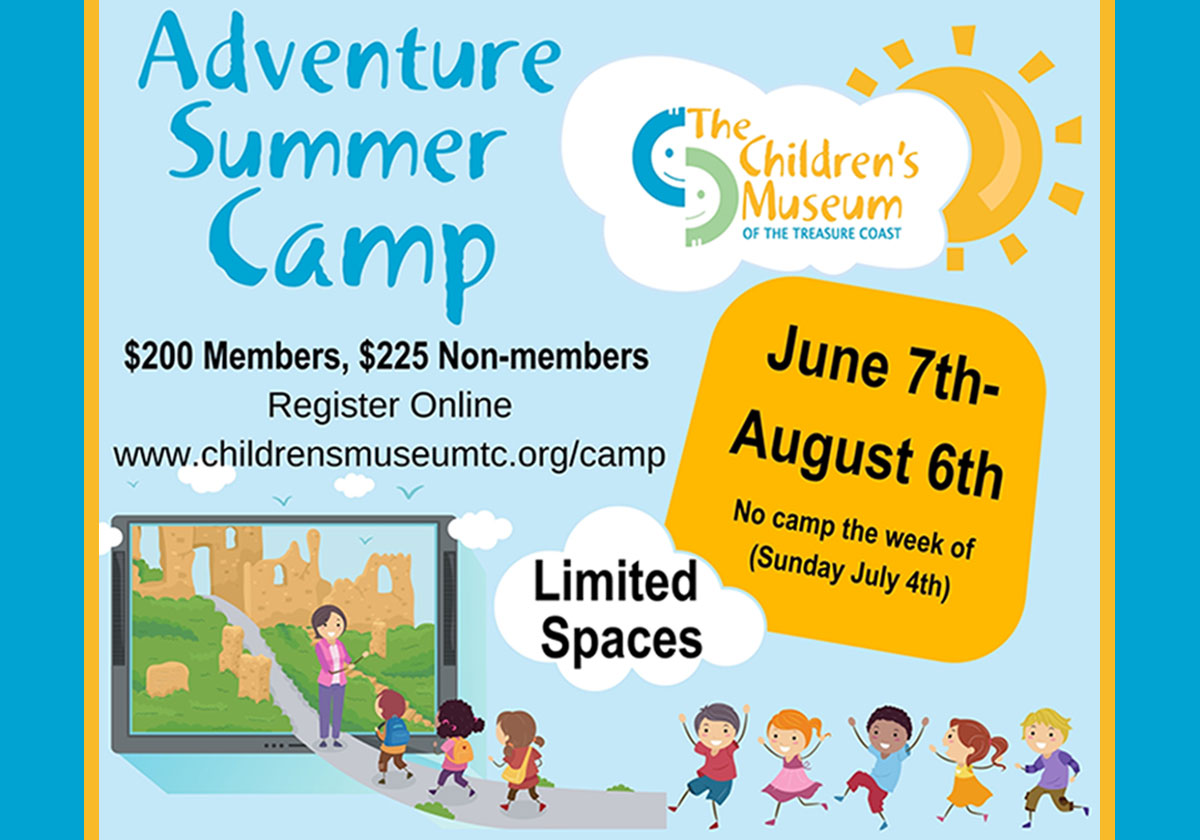 Choose Your Adventure Camp at The Children's Museum of the Treasure Coast - The Children's Museum of the Treasure Coast's "Choose Your Own Adventure Summer Camp" has eight activity packed weeks for you! Show your artsy smartsy side, become a pirate or a fairy, or just create endless summer memories. Whichever adventure you choose, you are sure to have a summer filled with fun activities, crafts and outdoor experiences all while making great friends and amazing memories!
i9 Sports Summer Camps - Set your kids up for a summer of active fun with i9 Sports' summer camps. i9 Sports® is the nation's first and largest provider of youth sports leagues in the United States with over 600,000 members spanning 500 communities from New York to Hawaii. i9 Sports offers youth sports leagues, camps and clinics for boys and girls ages 3-17 in today's most popular sports. With our focus on fun, safety, convenience and good sportsmanship, i9 Sports offers traditional kids sports leagues without the traditional headaches!
KIDS BOWL FREE
Stuart Bowl - 1638 SE Federal Highway, Stuart 34994 - Kids can bowl 2 free games per day, all summer long!
SUMMER MOVIES - FREE or LOW COST
SUMMER READING
2021 SUMMER CAMPS BY CATEGORY
ADVENTURE
BOATING / SAILING
Treasure Coast Rowing Club Rowing Camp - 771 SW 28th Street, Palm City 34991, 772-444-6006
United States Sailing Center Martin County Sailing Summer Camp - 1955 NE Indian River Dr, Jensen Beach 34957, 772-334-8085.
CREATIVE & VISUAL ARTS / PHOTOGRAPHY
AR Workshops - 840 SE Becker Road, Port Saint Lucie 34984. 772-446-9972
Art-N-Around Summer Camp - 2317 NE Dixie Highway, Jensen Beach 34957. Susi Parriott, 772-529-2092
Elliott Museum Summer Art Camp - 825 NE Ocean Blvd., Stuart 34996, Robin Lee Makowski, 772-225-1961
Stuart Ceramics Painting Studio Arts & Craft Camp - 15 Martin Luther King Jr Blvd, Stuart 34994. D. Eby, 772-287-7000
Visionary School of the Arts Summer Art Camps - 1724 SE Indian St Stuart 34997. 772-283-4888
CULINARY & COOKING
Michelina's Restaurant & Pizzeria Much More Than Just Cooking Camp - 1835 SE Federal Hwy, Stuart 34994. Michele, 772-286-3455
DAY CAMPS / GENERAL / MULTI-THEMED
Boys & Girls Clubs of Martin County Summer Program - Various locations in Martin County, 772-545-1255
Chabad Jewish Center Camp Gan Israel - 2809 SW Sunset Trail, Palm City 34990. 772-288-0606
Children's Museum of the Treasure Coast Summer Camp - 1707 NE Indian River Dr., Jensen Beach 34957. 772-225-7575 x 201
Humane Society of the Treasure Coast's Canines, Cats & Critters Camp - 4100 SW Leighton Farm Ave., Palm City, 34990. 772-600-3221
Little Prodigy School of Music, multi-themed camps, e.g. baking, Spanish, sewing, Broadway music, Lego engineering, and more - 333 SE Tressler Drive, Stuart 34994. 772-600-7437
Martin County PAL & Project LIFT Camp Spark - 1284 SW 34th St., Palm City. Noel DelValle, 772-919-2441
Martin County Parks and Recreation - Multiple locations in Stuart and Jensen Beach. martin.fl.us/SummerCamp
WinShape Camps for Communities - First United Methodist Church of Stuart, 1500 S Kanner Hwy, Stuart 34994. Catherine Ellis, 772-287-6262
YMCA of the Treasure Coast Summer Camp - 1700 SE Monterey Rd, Stuart 34996. Sarah Binko, 772-286-4444
EDUCATIONAL / ACADEMIC / SUMMER SLIDE PREVENTION
TechKnow Camp at Clark Advanced Learning Center - 2400 SE Salerno Road, Stuart 34997. Chris McCrory, 772-419-5767
ENVIRONMENTAL / NATURE
Florida Oceanographic Society Coastal Discovery Camp - 890 NE Ocean Blvd., Stuart. 772-225-0505
EQUESTRIAN / HORSEBACK RIDING / RANCH
Farm'Tastic Fun Camp - 25401 SW Tommy Clements Street, Indiantown, 34956. 772-204-5285
Happy Place Ranch Mini Camps - 7151 SW 42nd Street. Palm City 34990. Amanda, 561-339-6827
Horse Haven Rescue, Inc. & Sunny Time Stables Horse Camp - 3952 SW 42nd Avenue, Palm City 34990. 772-621-0067
Justin' Time Stables Horse Sense and FARMtastic Fun on the Farm Camp - 6820 SW Markel Street, Palm City, 34990. 772-486-4609.
Marasco Ranch Summer Camp - 6704 SW 39th Street, Palm City 34990. 772-708-1879 or 772-708-1861
Palm City Farm Camp - Nathan Family Farm, 6907 SW Moore St., Palm City 34990. Chrissy, 772-233-7200
GYMNASTICS / CHEER / ACRO / AERIAL / PARKOUR
MARTIAL ARTS
KC Chung Tae Kwon Do - 57 SW Monterey Road, Stuart 34994. 772-220-8249
PERFORMING ARTS / DANCE / MUSIC / THEATRE
Just Dance, Inc. Mini Dance Camps - 9411 SE Federal Highway, Hobe Sound 33455. Dina Muia-Pasakaluk, 561-398-2096
Lyric Theatre's AWESOME Summer Camp - 201 SW Flagler Avenue, Stuart 34994. 772-286-7827
St. Luke's Episcopal Church School of the Arts : Join the Circus Camp - 5150 SE Railway Ave., Cove Rd at State Rd A1A, Port Salerno 34992. Marie Servinsky, 772-286-5455
PRESCHOOL/VPK
YMCA of the Treasure Coast Camp Teddy Bear - 1700 SE Monterey Rd, Stuart 34996. 772-204-3969
SCIENCE & TECHNOLOGY / ROBOTICS / STEM
All About Achieving Summer Camps - 43 SW Monterey Road, Stuart 34994. Kim Roland, 772-341-1400
SPORTS & FITNESS
Don Law Golf Academy at Hammock Creek Golf Club - 2400 SW Golden Bear Way, Palm City 34990. 888-742-7529
Fellowship of Christian Athletes' FCA Power Camp - 2880 SE Aster Lane, Stuart 34994. 772-302-5647
First Tee - Treasure Coast - Various locations throughout Martin County. Click through to find a location near you or call 772-320-3388
Lacrosse Skills Camp, Boys at Martin County High School - 2801 S. Kanner Highway, Stuart 34994. Stacey Plymale, 772-485-2404
Major League Players Academy (MLP) Baseball Camp - Sailfish Park, 600 SE Georgia Ave, Stuart 34994. mlplayersacademy@gmail.com
Massive Soccer Summer Camp - 6155 SW Leighton Farm Avenue, Palm City 34990. 772-888-6261
Treasure Coast Fencing Club Swordplay Camp - 731 NW Federal Highway. Stuart 34994. 561-351-1020
Volleyball Kids Camp - Jensen Beach High School, 2875 NW Goldenrod Rd., Jensen Beach 34957. Mike Sawqtelle, 772-285-0465
SWIMMING / SURFING / AQUATICS / WATER SAFETY
TEEN
VACATION BIBLE SCHOOL (VBS)
SAINT LUCIE COUNTY CAMPS AND ACTIVITIES
Want to list your camp or VBS in our guide? CLICK HERE for sponsorship opportunities and listing info.
Please note: Macaroni Kid makes every effort to ensure the accuracy of the info contained in this guide; however, things are subject to change without notice. A listing in this guide is also not necessarily an endorsement by Macaroni Kid Stuart. Parents should do their own research when choosing a program for their child(ren).