Boundless Gymnastics is hosting The Great Escape Fall Festival at Guy Davis Park which was rescheduled from September 15th to October 5, 2019 from 10:00 AM to 5:00 PM. Entry is free. Wrist bands for use of the bounce houses and obstacle courses are available at $6.00 for children ages 5 years old and under and $10 for ages 6 and up. To buy a wrist band you can stop by the gym or you can purchase at the entrance on the day of the event. We look forward to seeing you out there.
Boundless Gymnastics and Little Sunrise Academy are now enrolling for fall classes. Boundless Gymnastics now offers dance classes and T & T classes, in addition to Dance Team, T & T Team. Classes are filling fast so if you're looking for a specific day or time don't hesitate to call or come in to register.
Boundless Gymnastics also offers camps for days off of school and school breaks. Non School day camps dates are October 9th, 2019 and November 11,2019. Thanksgiving Break camp takes place from November 25th through 29th, 2019 and Winter Break Camp is December 23, 2019 through January 3, 2020.
We are offering after school pick up for all Palm City schools as well as Crystal Lake Elementary and Dr. David L. Anderson Middle School. We are happy to announce that we have added Treasure Coast Classical Academy to the school pickup.
For more information about Boundless Gymnastics and all of our wonderful programs, please visit www.boundlessgym.com or contact us at 772-618-5186 or by email at info@boundlessgym.com.
Boundless Gymnastics is located at 3240 SW 42nd Avenue, Palm City 34990.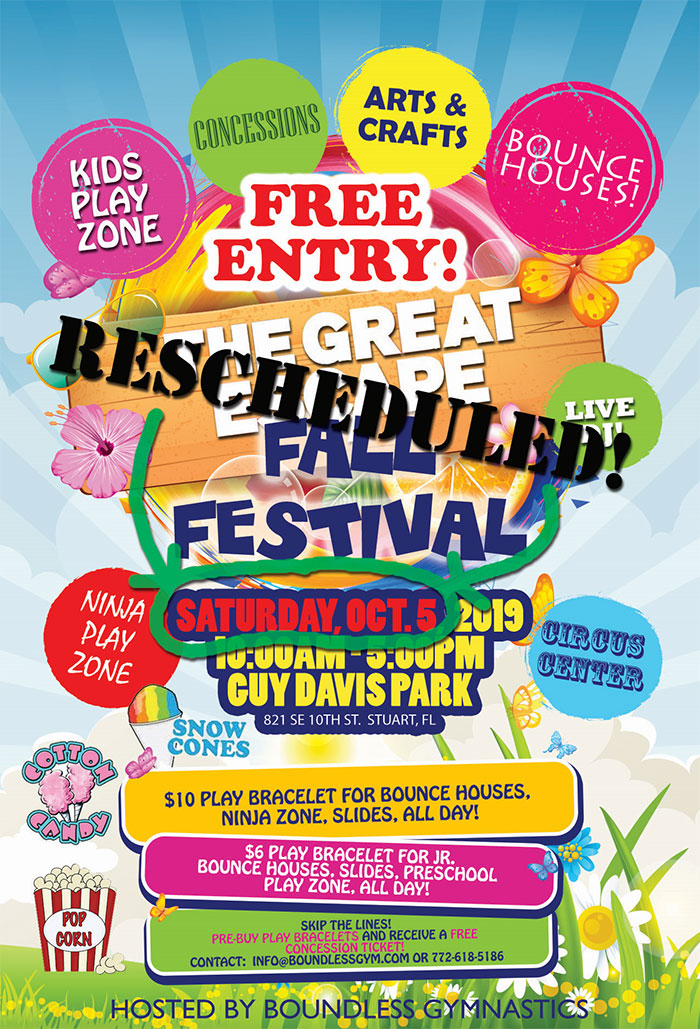 Boundless Gymnastics is a proud sponsor of Macaroni Kid Stuart.